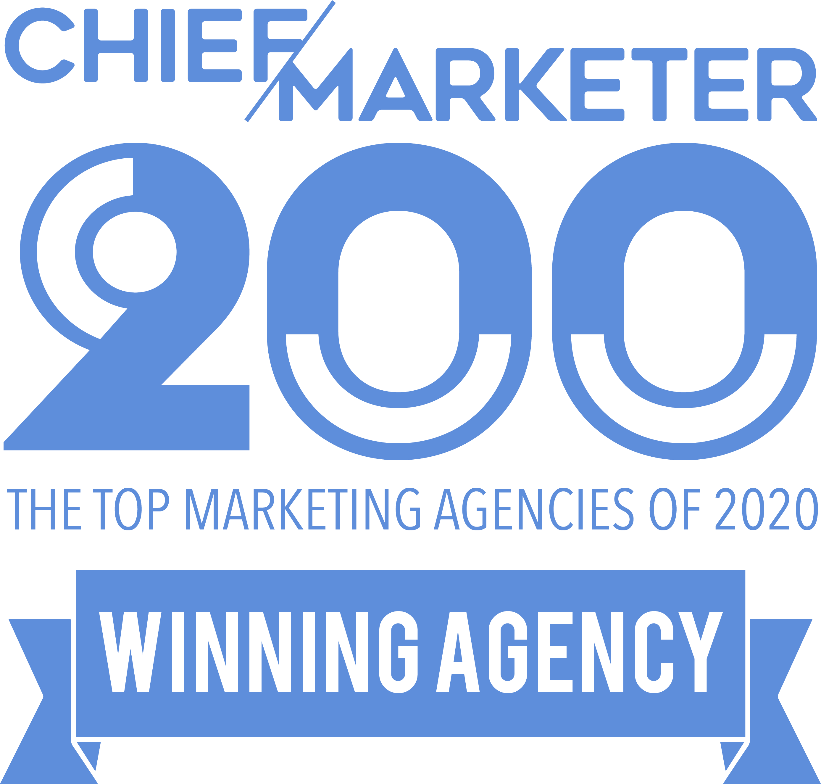 DAYTON, Ohio, Dec. 5, 2019 — TriComB2B, a national agency focused on business-to-business marketing of technical products and services, announced today it has been named to Chief Marketer's 2020 Top 200 Agency Listing.
Created three years ago as a way to highlight the fast-growing agency community and help marketers find experienced partners for their campaigns, the CM200 highlights agencies across the categories of experiential, sports and entertainment, promotion, retail, social media, B2B brand engagement, digital, design, B2B demand gen, B2B experiential and martech. TriComB2B is among 24 agencies recognized in the listing's B2B Brand Engagement category.
"Being listed as a Top 200 Agency by Chief Marketer for the third year in a row is tremendous validation of how our team and clients continue to collaborate and create the best work in B2B," said Chris Eifert, principal, TriComB2B. "We are so passionate about what we do, and our team continues to raise the bar every year. We're grateful to Chief Marketer for recognizing our talent and dedication to B2B, alongside an impressive group of peers in our space."
Chief Marketer's list is compiled based on client testimonials, case study submissions, awards and insights on company culture. All winners are featured online.
About TriComB2B
TriComB2B is a full-service agency that provides strategic marketing and communications to a worldwide client base of technical and industrial businesses. TriComB2B has been named a Top Agency by BtoB Magazine; a Best Place to Work by the Dayton Business Journal; and a B2B Top 200 Agency by Chief Marketer. TriComB2B was founded in 1984 and is headquartered in Dayton, Ohio.
Media contact
Michelle Crawley, public relations director
937.890.5311
Michelle.Crawley@TriComB2B.com
About Chief Marketer
Global online content portal Chief Marketer, an Access Intelligence brand, arms aspiring CMOs with the tools, insights, data and training they need to master the "next frontier of marketing"— an age of marketing much less dependent on advertising and much more focused on the rest of the branding toolkit. CM has more than 150,000 readers who rely on its content and live events to help them cut through the noise and find the solutions necessary to optimize their performance. From digital, direct and content marketing, to social, experiential, promotion and more, our weekly newsletters and daily website content covers it all. In addition to the CM200, Chief Marketer also produces the PRO Awards and recognition programs, including Masters of Martech and Future CMOs. Learn more at chiefmarketer.com.