Straight answers, great work and chronic laughter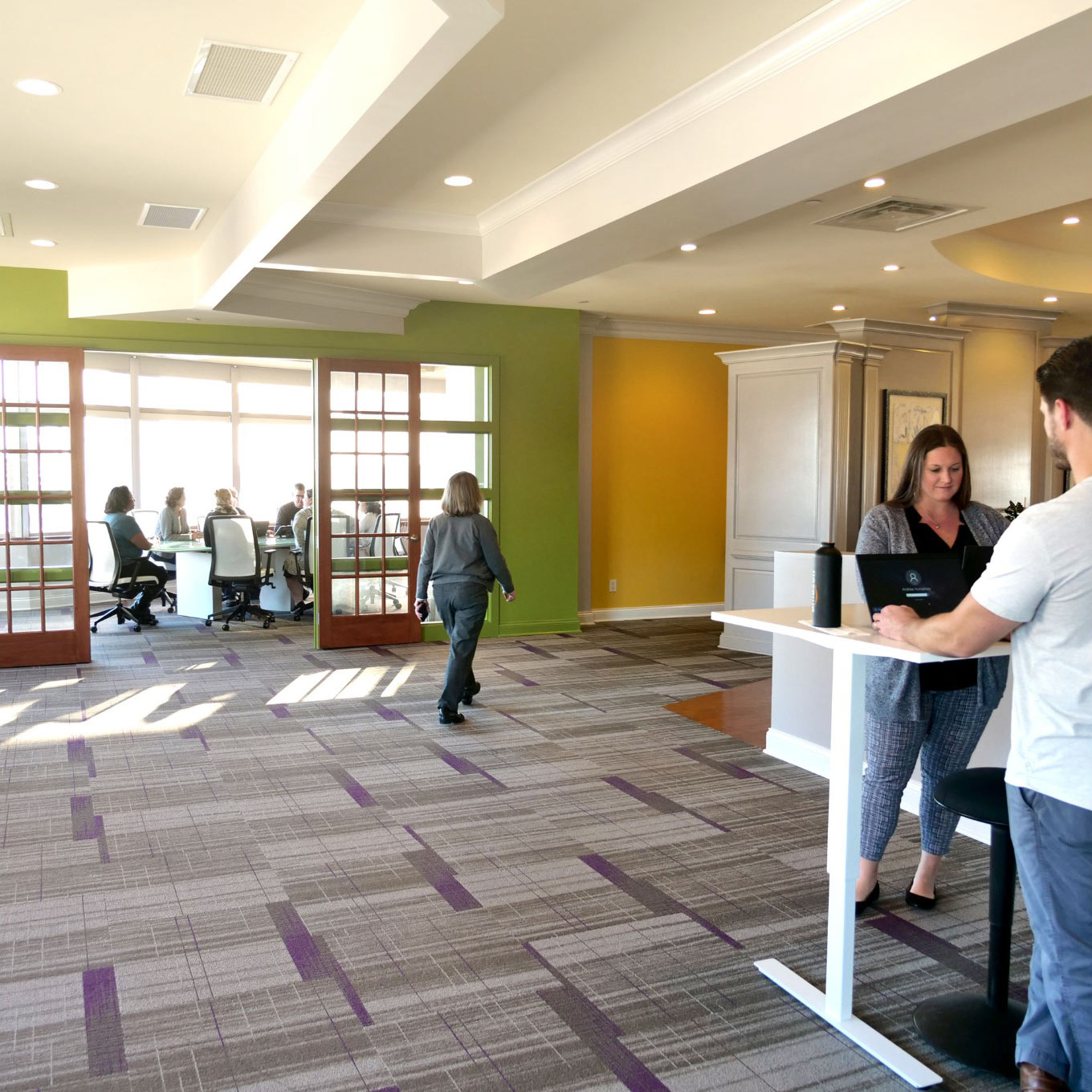 We know work can be hard (even stressful sometimes), with difficult tasks and seemingly impossible deadlines. With that in mind, we'll do our absolute best to be a bright spot in your day.
And if geeking out on some technical detail is your thing, you'll be in good company.
Digital Design Lead, Creative Services

Dan displays a high level of enthusiasm and dedication to any artistic endeavor or project he undertakes. This can be anything in the realm of web and print design, art or photography projects. Dan's lunch breaks are often spent pumping iron in our office gym. Other than spending time outside with his family, the Dayton native enjoys nature photography, drawing and riding his motorcycle.

Kevin has three decades of design and production experience and has worked for several Dayton-area advertising agencies. Aside from his wealth of design knowledge, Kevin, a lifelong Boston Red Sox and Buckeye fan, knows a thing or two about baseball.

Kelley is a project-oriented enthusiast who loves a good challenge. With her DIY engineer mindset, she delivers high-quality work to her clients. Outside of the office, Kelley is always seeking the next adventure, whether its skydiving or searching for the next giga coaster to ride with her two daughters.

Hannah is responsible for managing the logistics and promotion of client trade shows. With previous digital marketing and branding experience, she knows what it takes to manage events from start to finish. Outside of the office, Hannah enjoys baking and staying active when she isn't eating her creations.

Director, Traffic & Quality Control

Kara is responsible for managing workflow by organizing, establishing and maintaining project schedules, and charting the progress of all jobs on behalf of TriComB2B and its clients. She also sources and manages vendor relationships. Kara identifies as a Potterhead and when she's not reading a book, she spends her free time doting on her nephew, whom she claims is her favorite person.

Director, Strategic Accounts

Scott brings more than 15 years of marketing and communications experience to his client services role at TriComB2B. He is responsible for working with agency clients to develop comprehensive digital marketing strategies to help increase qualified leads. Before he entered the world of marketing, he worked for several of Dayton's professional arts organizations. In fact, he has logged time in every theatre in Dayton — except the one where TriComB2B's offices are currently located.

Whether regarded as a marketer with a bent for engineering or an engineer with a bent for marketing, Chris uses it to his advantage in his role as a client services lead. With an appreciation for restoring classic muscle cars and science fiction from the 60s, you'd think he's an age-old hobbyist. If you ever see someone zooming down the Nürburgring in a TARDIS on wheels, you'll know who it is.

Director, Marketing Technology

Patrick is a versatile asset for interactive projects. His background includes all phases of the software development lifecycle, project management, systems analysis and design, server and network infrastructure, and technical media and marketing. Patrick is an accomplished athlete and outdoor enthusiast. When not attending Dayton Flyers basketball games, he puts his master-level knowledge of aquariums to good use in his basement's extensive saltwater setup.

Director, Public Relations

Michelle is an accomplished and creative B2B marketing communications professional. As our director of public relations, she loves a good story. She excels at not only telling client stories, but also sharing them with the right audiences. When not seeking PR opportunities on behalf of our clients or sharing news on social media, you can find her reading a good book or spending time with her family at school events, Reds games or playing golf.

Every business has a unique story; Chris' goal is to discover each of our clients' stories. He relies on his broad journalism and content marketing experiences to explain complex B2B products and services. When he's not writing about manufacturing and technology, Chris is an amateur astronomer, a rookie guitar player, and a long-suffering (yet loyal) fan of the Cleveland Browns.

With a knack for responsive design and software development, Matthew brings more than six years of front- and back-end development experience to TriComB2B. He enjoys hiking and exploring the local MetroParks when he's not coming up with the latest software codes.​

It doesn't matter if it's a mom-and-pop or a Fortune 500 company, chances are Amy will design and execute a strategic, integrated marketing campaign that enhances a brand's identity. Which makes sense when you get to know her: she's an interior designer at heart with an appreciation for the finer things in life—historic art, French cuisine and the magic of the Caribbean.

VP, Chief Creative Officer

As a creative director within several Midwest agencies, Mike has delivered ROI on scores of projects for B2B and B2C customers alike. Most recently from that state up north (i.e., Michigan), the UM fan now lives in OSU country, where both of his children attended. When not discovering new restaurants and exploring parks with his wife, Mike enjoys illustrating and reading.

With responsibilities in programming, database administration and marketing automation services for our clients' online and digital needs, Abigail is an integral part of helping enhance the end-user experience. By balancing her organization and project management skills, she aids in ensuring accurate and timely deliverables for our clients. Abigail consumes pop culture in all its forms, via books, movies and TV. If it's pop culture, she's interested or already knows about it.

If you call us at TriComB2B, Betina will be the first person with whom you'll speak and will undoubtedly put a smile on your face! This family-centric Daytonian has returned home after eight years in Atlanta. She enjoys being an aunt to her five nieces and one nephew and exploring the outdoors.

In joining the TriComB2B team, Bill returns to his first loves: writing about hulking, dangerous machinery and explaining baffling new technologies. Bill attributes his success in the field — which includes numerous national advertising awards — to his lack of a technology background. Instead, he has had to rely on an unquenchable curiosity to learn and understand complexity. His hobby is to visit the public library and gather non-fiction books at random, never knowing what comes next: quantum mechanics or a celebrity biography.

Whitney assists the agency in researching, developing and executing client marketing plans. A former college basketball player at Walsh University (go Cavaliers!), she is a formidable opponent for anyone unwise enough to challenge her in a game of H-O-R-S-E. On weekends, you can typically find the caffeine-addicted "dog mom" running around Dayton with her husband and dog, Tucker, a beagle lab mix. 

Digital Marketing, Client Services

Andrew is one of our digital marketing experts here at TriComB2B. He has helped technically oriented clients grow and convert their web traffic for more than a decade using his creativity, data-driven approaches and commitment to professionalism. When not at work, you can probably find him playing his guitar or jogging in the woods.

Denny skillfully oversees the distribution of literature and materials for our clients. But marketing wasn't always in his blood. Denny spent more than 30 years working in information technology for one of Dayton's premier industrial component manufacturers. That's why he not only understands our customers' needs but has no problem maintaining our inventory and order management systems. Like many of us, Denny is a die-hard fan of the University of Dayton Flyers.

Development Lead, Marketing Technology

Todd has more than a decade of experience in the field of web development and programming. During this time, he has gained substantial knowledge of JavaScript, PHP, HTML5 and CSS3 — all core technologies when bringing software to the web. He has also contracted with the Museum of the United States Air Force to produce a number of audio/visual exhibits, contributed to several open-source projects, and is a member of the WordPress Cincinnati developers group.

Chris is living proof that engineers have feelings, too. Contrary to his engi-nerd, even-keeled exterior, he is brimming with emotions beneath the surface. Does this help him better relate to and understand our clients and their highly engineered products and services? You bet. It also means he can find the emotional threads in campaigns that connect with their target audiences, who are — you guessed it — often engineers themselves.

With a rich history of marketing roles throughout her career, Lorie supports agency clients by strategically helping them develop and deliver creative marketing programs to reach their campaign goals. When not working on ROI, lead generation and the like, Lorie logs odometer miles driving her kids to their sporting events, taking their pictures, and single-handedly keeping the iced tea industry afloat.

Ashley is responsible for client product launch planning and execution. A graduate of the University of Mount Union, our "Purple Raider" utilizes her skills and experiences to stay organized and exceed expectations. While not at work, this coffee lover enjoys reading, shopping, and spending time with family and friends.

A materials science and engineering graduate from the University of Michigan, Melissa never shies away from technically complex, challenging tasks. Her engineering background and B2B marketing expertise allow her to comprehend our clients' technical products and infuse their programs with the elements necessary to solidify results. Outside of work, she enjoys playing pickleball, listening to audiobooks and traveling.

Kaitlyn is responsible for taking on all things related to TriComB2B, including: managing social media channels; updating our website; creating agency video content; and developing agency marketing programs. After business hours, this yogi practices catching the calm at a local studio.

Devon is no stranger in the world of development, with professional experience as a front-end developer and tons of time spent in the back end. Equally well-versed in software programs such as Illustrator and Photoshop, Devon can spend hours adjusting code to perfect the very pixels that define them or take a completely blank page and write an all-inclusive website from start to finish without batting an eye. When he's away from the computer, he can most likely be found outside enjoying nature.

If you wonder why Abby wears so many hats in her client services support role, it's because she's a shopping connoisseur. When not helping clients achieve their marketing goals and objectives, she can be found pursuing her own goals and objectives, i.e., going to concerts, traveling, and exploring the eclectic cuisines offered by the region's restaurants.

Quattro (he was the fourth TriComB2B employee named "John") uses his "particular set of skills" to prevent errors in any marketing material we produce. His career encompasses positions in the news, publishing, and advertising industries in both Philadelphia and Baltimore. A loyal fan of the N.Y. Giants, 1980s hair bands and B-level action movies, Quattro's sense of humor always keeps the office mood light when deadlines loom.

Ciara knows how to take on digital marketing challenges, develop successful online campaigns, and create positive ROI for our clients. When she's not studying the latest marketing trends, you can find her sharing her foodie adventures on Yelp and re-watching episodes of "The Office".
 

Stacey is responsible for designing and producing an array of client materials such as brochures, technical bulletins and manuals, trade show booth graphics, flyers, and more. Stacey is our resident vegetarian — actively trying to stop our office's omnivores from eating meat. She regularly brings in homemade meals devoid of meat, which often include plants from her home garden.

Few people have held the same job since graduating from college. Even fewer go on to own that company. John, however, lays claims to both exceptions. Starting as an accountant in 1985, John partnered with Chris in 2006 to transform the company into a leading B2B marketing agency. When not lending his media expertise, operational guidance and financial acumen to day-to-day activities, John is traveling to one of his favorite global destinations.

Director, Content Development

Few things are more important to Jon than translating technical subject matter into layman's terms and laying down a backbeat for one of his bands. While many are suspicious of the concept of a literate drummer (bring on the green globule jokes), Jon believes writing and drumming to be complementary disciplines, utilizing both sides of the brain and tapping into innate human rhythms. Count his family among those things Jon considers most important.

Associate Creative Director

Jonah started his career in B2B. Always in search of the unexpected idea, he's delivered award-winning work for clients worldwide. He photographs his vacations on a vintage film camera and believes there's soul to analog. If he's not having dance parties with his three daughters, you'll find him at Dorothy Lane Market trying to be a Top Chef.

Communications Specialist

Joshua uses marketing and media to promote our clients effectively and collaborate with our team to create compelling social media and PR content. Outside of work, he loves weekend getaways with his wife and spending time with their German Shepherd, Leonardo. And did we mention he's a drummer?

Lauren, TriComB2B's third School of Advertising Art alumnus, always designs with a fresh perspective. She has had her work displayed in art museums and galleries and was also featured in GDUSA Magazine as a "designer to watch". When she's not at work, you can find her swooning over vinyl records and re-watching Wes Anderson films (for what must be the 100th time).

Peter's quest for simplicity guides his design process from first concepts through to final delivery. During his time away from the office, he enjoys riding his bike, hosting backyard bonfires, and making frequent visits to his hometown of Indianapolis.

With both agency and client experience, Chris knows what it takes to drive programs from inception through implementation and analysis. When not at work, you'll find her and her husband renovating their 1880's historic home or simply relaxing with a good book.

Jess served as a valuable part of the marketing technology team as a contractor for more than a year before joining the agency as a full-time member. She is a proven developer who specializes in Drupal development and back-end LAMP technologies. Jess also has a good grasp of front-end development using HTML5, CSS3 and JavaScript.  Her close association with the Air Force has allowed her to aim high and see the world — twice over at this point — and photograph her kids in various global locales.

Outgoing, organized and business-minded, Robin is as passionate about efficient project management as she is committed to our clients' success. It's why they've come to depend on her for precise, timely execution of their marketing programs. Her diverse marketing background and business experience inform her ability to drive a variety of strategic initiatives. When not B2B-ing, Robin can be found spending time with family and friends, preferably on a boat on a sunny day. 

Manager, Strategic Accounts

Kindra manages, supports and executes client marketing programs. Her background consists of positions in K–12 fundraising, B2B technology and marketing, human resources and sales. No matter what she is doing, she is passionate about helping clients find solutions to challenges. When not actively helping clients achieve their B2B marketing goals, the self-described "country girl at heart" enjoys boating in Michigan, spending time with family, and reading a good book. 
Click any portrait to learn more. To reach any of our team members, call 937.890.5311.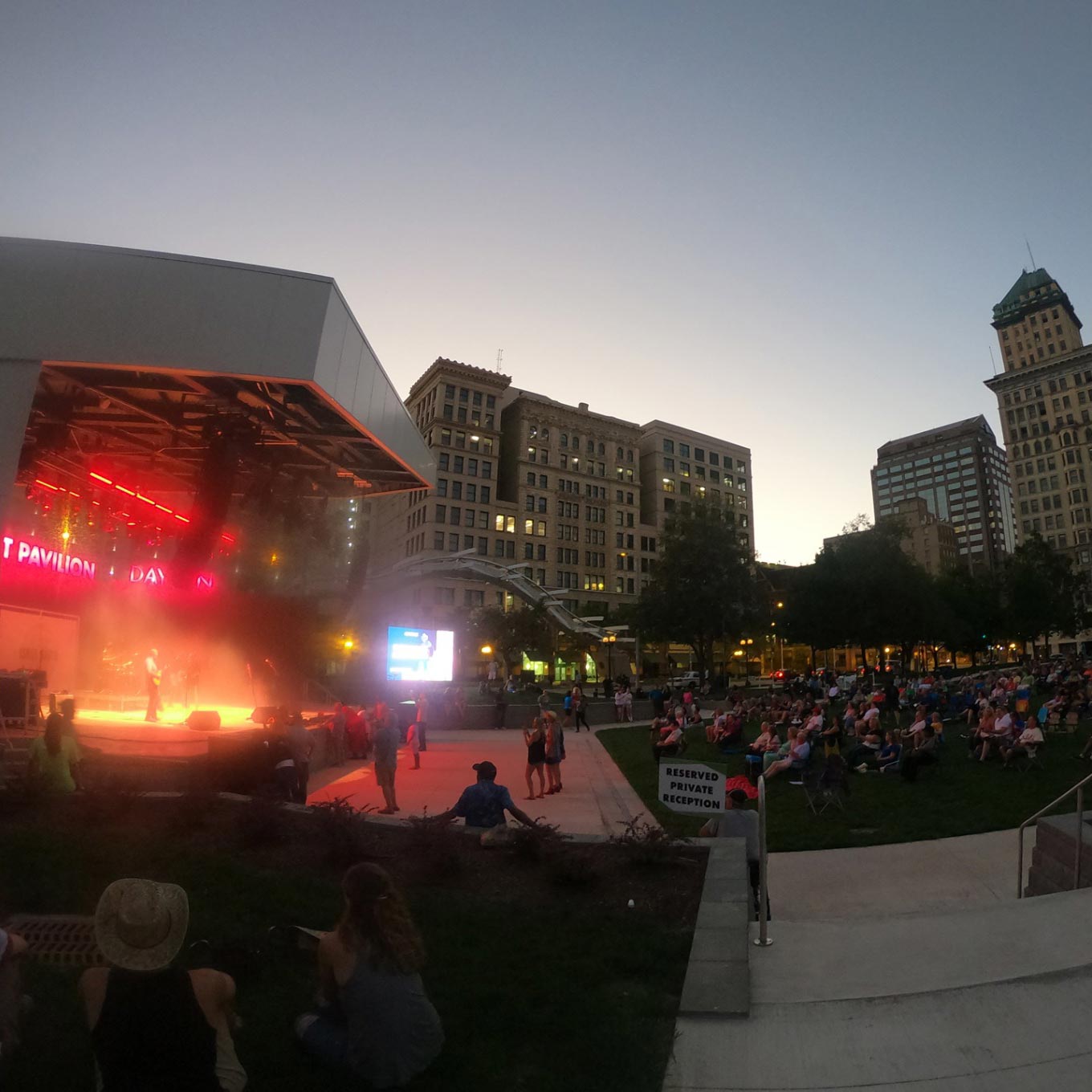 Join the TriComB2B Team
Bring your ideas and energy to the agency and get ready to do the best work of your career.