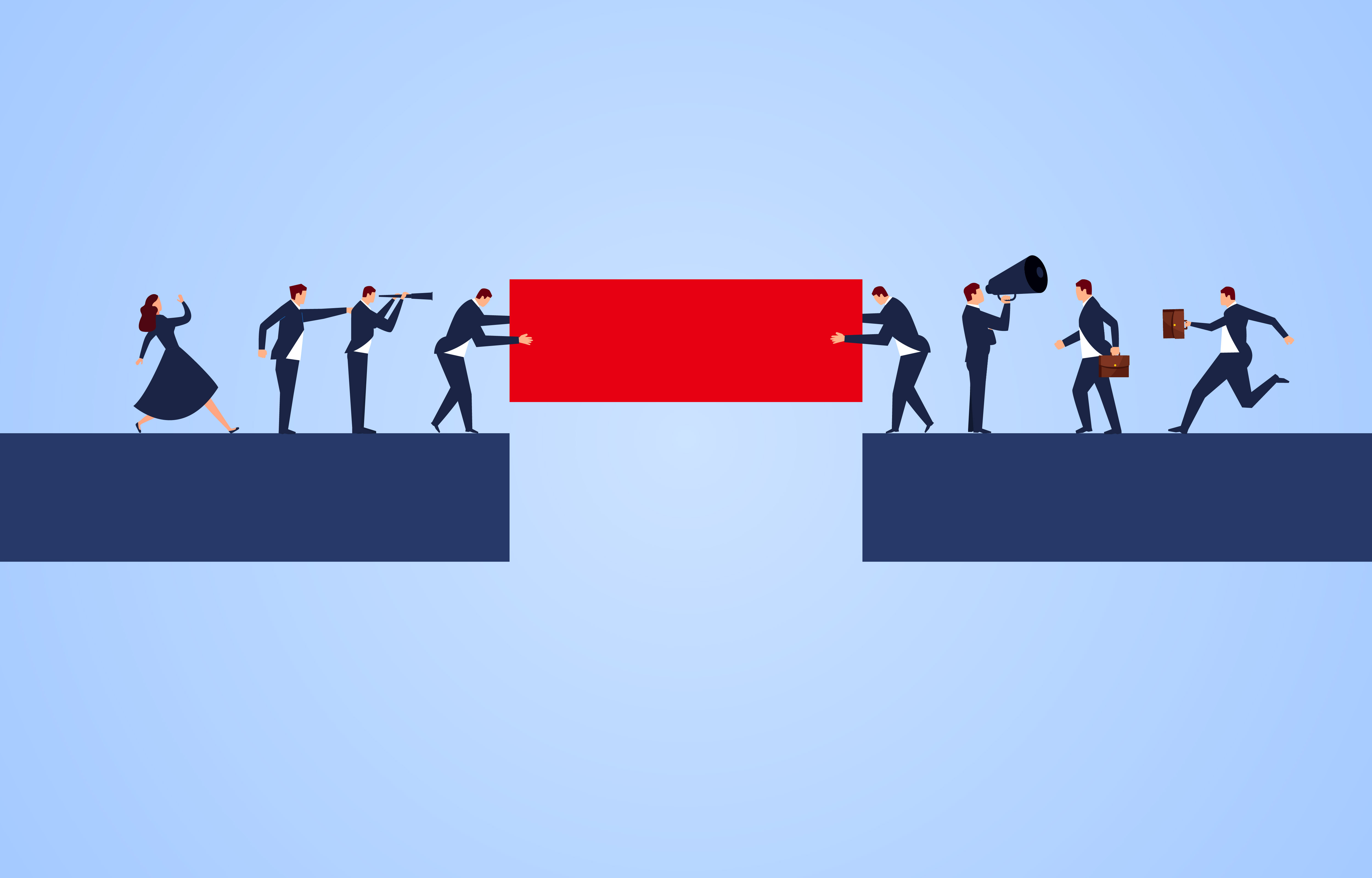 Our World Is Different. Can You Fill a Gap for Customers?
I'm working from home. In my kitchen. We have 40 team members doing the same, many with spouses, partners and children nearby. Our workflows are different. We're delivering content to customers in new formats. Creative debates and strategy discussions are handled on Microsoft Teams®. Our work lives have changed. 

I'm confident our customers don't care about how our work lives and processes have changed. What really matters is that we consider how our customers' work lives have changed. And that's what should matter to you, too. 

In Parts 1 and 2 of this blog series, we reflected on new ways to communicate during this all-digital, shelter-in-place period, using different media and techniques to deliver content and pseudo "in-person" experiences in order to keep you connected with customers. This blog explores the next level of engagement, which is understanding the way your customers' work experience is changing, and determining whether something you do as a partner can fill a gap or supplement their new experience. 

Here's a simple example. There's an amazing florist we've used for years — Oberer's — who reached out to us proactively about the timing of our work-from-home plans. Once they knew when we would be out of the office (and therefore unable to give them access to care for our plants), they scheduled their team to remove all our plants and hold them in their greenhouses until we returned. It was a little gesture, but they saw things would change and adapted their service to help.

Most, if not all, of our clients serve and provide products for critical, essential industries. Even so, they have customers and partners experiencing production line suspensions, reductions in workforce, postponed projects and stalled sales cycles. This will no doubt be a frustrating time as major investments are canceled and overall spending is scaled back. How can you continue to be relevant and helpful? Ask your customers. Find out what's troubling them and learn what's changing. If the answers aren't clear, then this is a chance to use your imagination and anticipate where you can add value.
Can You Reframe Your Offerings or Pivot Your Focus?
This could be a tough time to get a lot of attention for the "next big thing" you've launched — unless it's directly tied to some of the new challenges your customers are facing. But it might be exactly the right time to get your customers thinking about things like monitoring services, predictive analytics, asset/fleet management platforms and remote diagnostics capabilities. They'll be facing a lot of distractions and probably be forced to do more with less resources. Can you help them transition a manual process to something automated? Do you offer off-site resources to monitor critical functions on their behalf? Can you manage or hold inventory for them?

If not your product, think about your content. Here's an example. A client of ours has a huge installed base of products that consumers touch dozens to hundreds of times each day. They reacted quickly with important, easy-to-understand sanitation instructions to help their customers keep their consumers as safe as possible. The information has been widely distributed and consumed across different media.
Can You Fill Some of Their Idle Time?
One of our customers saw immediately that their distributor and wholesaler partners were going to be severely affected by the requirements for social distancing, unable to deliver field services and engage in what is normally a very hands-on sales and service environment. Our client's engineers and product managers saw this as an opportunity to help their partners brush up on product and technical training. What is normally a face-to-face, lunch-and-learn program has been quickly retooled for online delivery. Rather than one-office-at-a-time, our client is delivering training via an interactive platform to multiple locations at once. They've already planned a consistent program of topics, one that will likely last well beyond the current crisis.

Consider helping customers and sales channel partners by offering to bolster their education and training efforts remotely. Chances are, you have the content. Retool it for digital, get your subject matter experts on screen (on camera, with their slides!) and build a better informed, better educated base of customers and partners.
Could You Offer Something Free on an Interim Basis?
I'm NOT a fan of free consulting — nor do I think there are many places where it's appropriate to give away products in hopes of earning future business. But if there was ever a time for an exception, this might be it. A life sciences customer of ours realized one of their products had the potential to help researchers with virus testing and vaccine research. For a period, they're making it available at a highly accessible price point to make sure researchers can obtain the product without undue stress on their budgets. This got me thinking, "In what ways could a company extend or modify what they offer to adapt to a customer's changing environment?" Some thoughts:
Many teams are working remotely and may have extra time for professional growth opportunities. Use the knowledge of your subject matter experts or technicians to develop online training. As an example, Emerson is currently offering free training courses daily.
Open additional seat licenses for a learning module to give idled workers access to or replace physical, in-person training that simply isn't feasible right now. Enable new modules to expose operators or technicians to additional content that could be helpful.
Add functionality or permissions in automation software, asset management software or other platforms to help customers overcome obstacles caused by sudden reductions in workforce or modified workflows.
Put together customized, preventive maintenance and service guidelines to help time-strapped plant operators maintain critical equipment they may have trouble getting to. Or, if you suspect equipment and systems may be idled for an extended period, proactively send them instructions for safe handling, storage or shutdown/startup procedures. They may already know this, but they'll appreciate knowing you're thinking about their operations.
Provide live video conferencing with product technicians to help customers maintain equipment or operate machinery.
Be proactive with your customer service. Reach out to top accounts; remind them they are important to you and ask how you can help.
Engaging in typical sales processes and conversations right now is going to be difficult, so you'll need to be creative to keep those relationships going. As a B2B marketing professional, what ideas can you develop for your business? It's time to dial up some imagination. But it's also a great time to talk with customers and simply ask them, "How can we help?"

Hang in there.