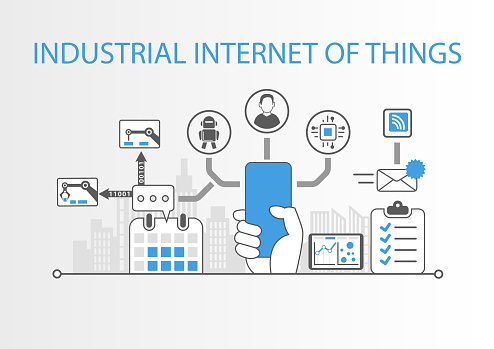 Working on an IIoT campaign? Take 60 seconds to review this list of commonly used IIoT phrases. Then work hard to find the unique stories and words that capture your IIoT value. 
Here Are 33 IIoT Messages You Can Find Just About Anywhere
Drive unconventional growth
Creating new business models
Transform your workforce
(Improve) operational efficiency
Digital transformation
Disrupting the industry
Future ready
Transforming data into insights
Business disruption
Transformative outcomes
Reveal hidden insights
Unprecedented efficiency and production
Transformative operational and financial benefits
Manage assets and operations more efficiently
Provide valuable insights
Greater efficiency and optimization
Deliver new business opportunities
Increasing profitability and productivity
Seize strategic and transformational opportunities
Make customers more productive and efficient
Make informed decisions
Enable breakthrough results
In real time
Smarter, faster business decisions
Driving powerful business outcomes
Solve the biggest challenges
Increase throughput
Reduce operating expenses
Optimize assets
Business transformation
Improve accuracy of decision-making
Customer intimacy
Future-proof investments
Not Sure Where to Start?
Pretty bad, huh? That list took about 10 minutes to compile from just a handful of well-known websites. Let's just say the industry-jargon machines are churning at an unprecedented rate when it comes to IIoT.
This is especially important to understand when you're entering a category that just about every other peer and competitor are entering simultaneously. Here's an excerpt from a recent blog I wrote on IIoT messaging that gives some advice: "Define your IIoT by the work it does and the specific value it can deliver for your customers. If you have a niche, define it and use it to your advantage." You can read the entire blog here.
If you operate in a niche, embrace it. Promise something specific and over-deliver. Create simple visuals in the forms of schematics and infographics which show how your company and its IIoT offering fit into your customers' big pictures. Large enterprises have expansive technology strategies, so it's imperative to be able to show how you "plug in" to their environment. You don't have to look like you created the industrial internet of things; just show how you can help customers further exploit it for their benefit.