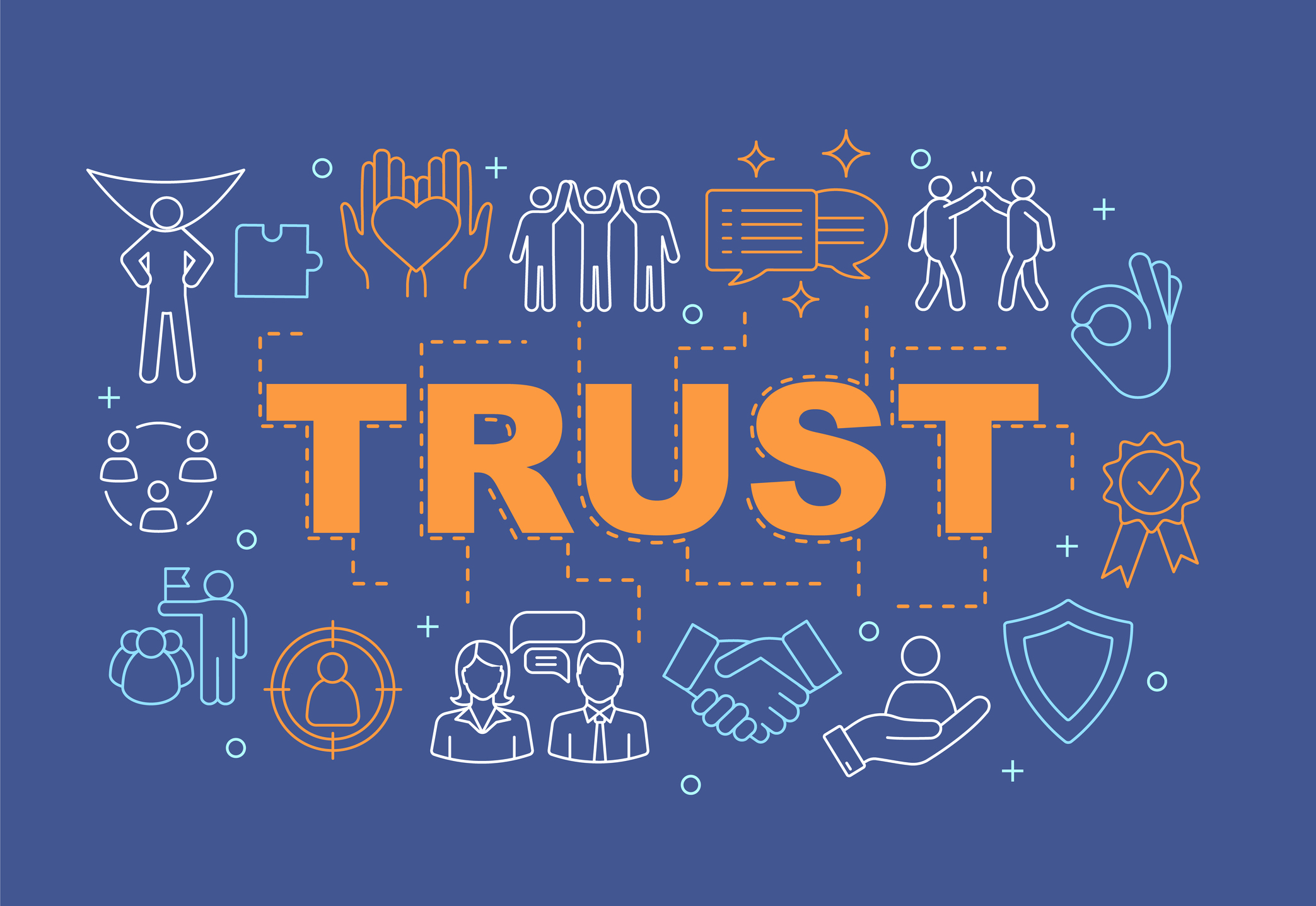 Say what you're going to do, then do it
Do you work with people or companies that you don't trust? Probably not. And you wouldn't be alone in making that gut reaction. More than two-thirds (68%) of U.S. adults say that having trust in a brand has a great deal of influence when they're making a large purchase decision.

Which is why trust can be a true differentiator in the marketplace. 

But gaining a buyer's trust is not as easy as it sounds. We're facing a decline in trust in our world. Just look at reactions to recent world events. A 2020 Edelman Trust Barometer reveals less than half of the mass population trusts their institutions to do what is right, which threatens business growth.
 
Why the lack of trust in B2B?
Two words: information overload. There is information coming at us from all angles, all day long. With brands acting as publishers (via content marketing), there is a lot of information out there. The news cycle has become 24/7. Every day, every hour, there is breaking news or a new crisis. 

And we can't stop checking in on them.

This means distraction is the new normal. Think about the fact that people receive more than 100 emails a day at work. Or that we switch between tasks 300 times during our workday.

All of this leaves buyers uncertain and stressed. It creates a lack of focus and affects problem-solving and how people make decisions. 

It also doesn't help that most news is consumed through social media, which has lately been rife with false information scandals. Or that some brands have been called out for violating public trust (like Volkswagen's emission controversy) or for personal data breaches (think Target). This means that 42% of buyers don't know which companies to trust (Edelman, 2019 Trust Barometer Report).

But there's a path forward.
 
Building trust in your industry
Trust is built when we do what we say we're going to do. We want to be the company or brand that keeps promises. For B2B marketing teams, this means gut checking your own customers and product marketing experience before investing heavily in market-facing tactics.
Ask questions like:
Does our brand over-promise?
Is the messaging hyperbolic?
Where are customers disappointed in the discovery or buying process?
Do the experiences of our buyers match the expectations we set?
Let's face it: there are a lot of explicit promises made and delivered that take place before a sale. There are deadlines to meet, complex answers to deliver promptly, and a level of responsiveness to achieve, which collectively demonstrate a brand's explicit competence.

If issues exist in customer experience, product quality or service, fix them first; don't seek to hide them in marketing. Because in an age of review sites and word of mouth, cover-ups are short-lived and harm long-term brand integrity. They affect trust, so keep it honest.
 
Spread hope and provide thought leadership
Vendors are in a position of providing hope for buyers caught in the whirlwind of everyday noise and helping them navigate any new dynamics the industry is facing. If you can prove your proficiency before the deal, clearly discuss your expertise, give hope to a buyer, and communicate your vision of their future, you can help build trust.

This is where thought leadership comes in. In another recent Edelman survey of more than 1,300 U.S. business decision-makers and C-suite executives, 89% said that thought leadership enhances their perception of an organization (including increased respect and trust).

But don't simply add to the noise. Create thought leadership content with:
A clear point of view: Your content should do be more than simply provide facts; it must take a stand and present a clear point of view. Your opinion should be presented in a compelling way to move the buyer toward some defined place or action.
A regular cadence: Your organization wants to unearth the critical thinking that is at the core of your organization. You want to elevate advice on a consistent basis in a way that proves your expertise. It's not about having the answers all the time but demonstrating to buyers that you are dedicated to finding those answers.
A road map for the future: Buyers are interested in what's coming over the next five years, i.e., solving their problems. You can articulate a long-term vision, but keep the customer's near-term priorities in mind with a plan to get there.
Simplicity: Don't talk over your buyer. If your offering is complex, you need to describe it in a simple, actionable way. Simplify the buying process to avoid paralyzing buyers with too much information. Empower buyers, not just your sales team.
Your marketing should focus on education and ideas, not just products and solutions. 

Building trust doesn't have to be difficult if you are sincere in your efforts. For more information on the importance of trust in B2B marketing, read our e-book created in partnership with Katie Martell, "Trust Me, B2B: Building and Keeping Trust in an Age of Skepticism and Noise."