Crown Equipment Video Training App
Mobile Training for a Mobile Sales Force
Crown Equipment was looking for a way to provide high-impact training and last-minute refreshes on their product lines to give their sales force the confidence to close more deals.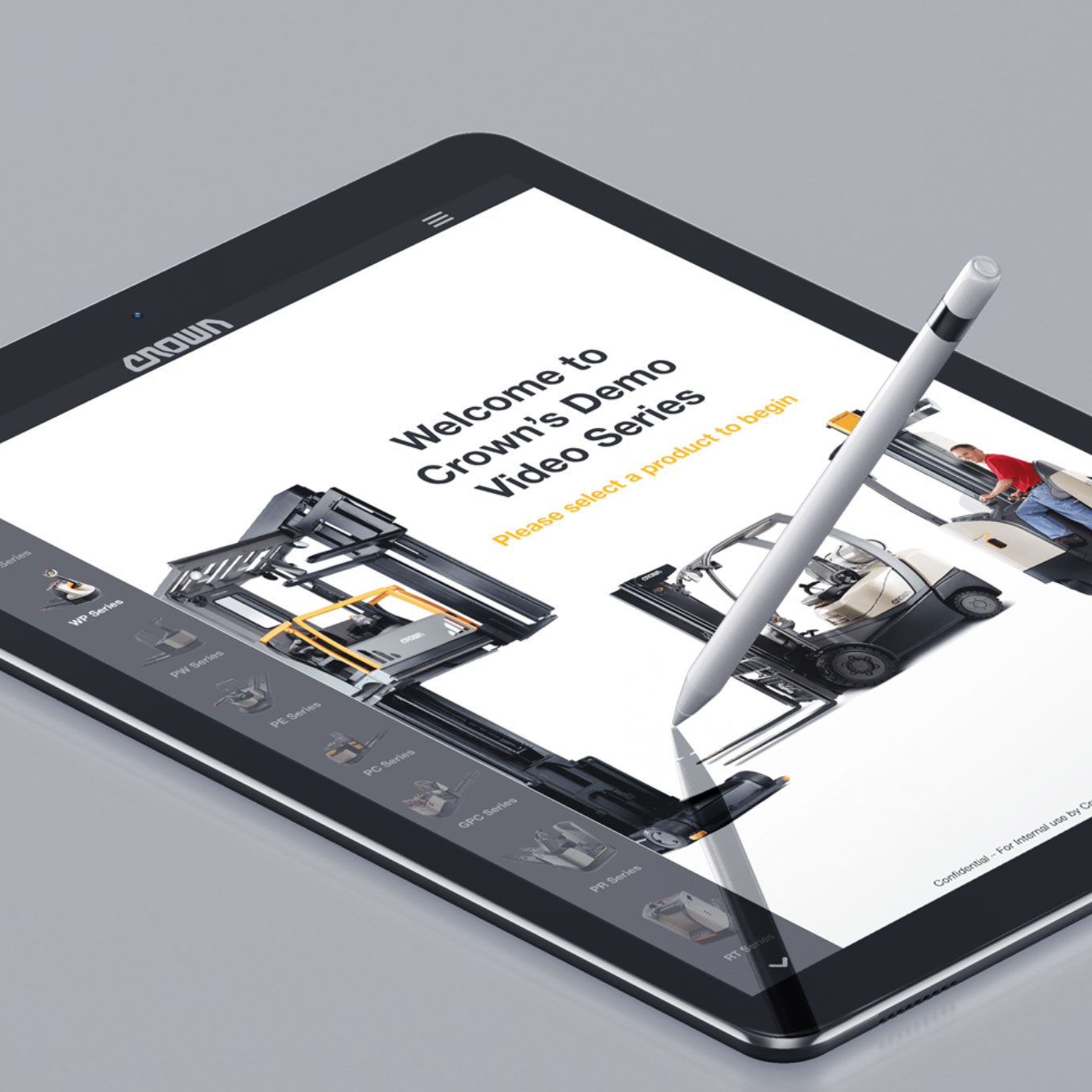 A carefully architected experience
We developed content categories that worked across their entire product portfolio.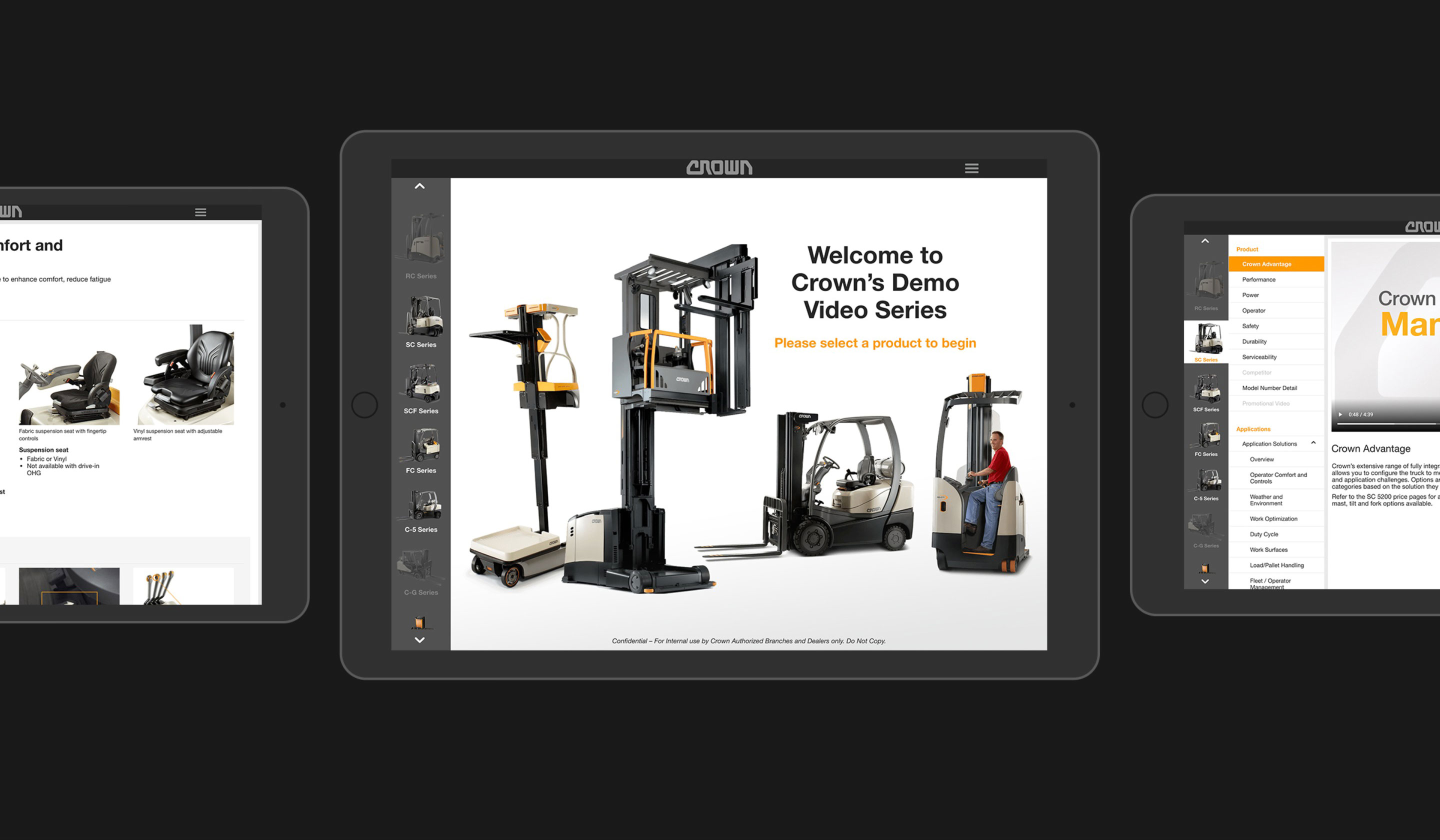 Mobile-friendly approach
The app would be accessed primarily from the road, so a simple mobile experience was paramount.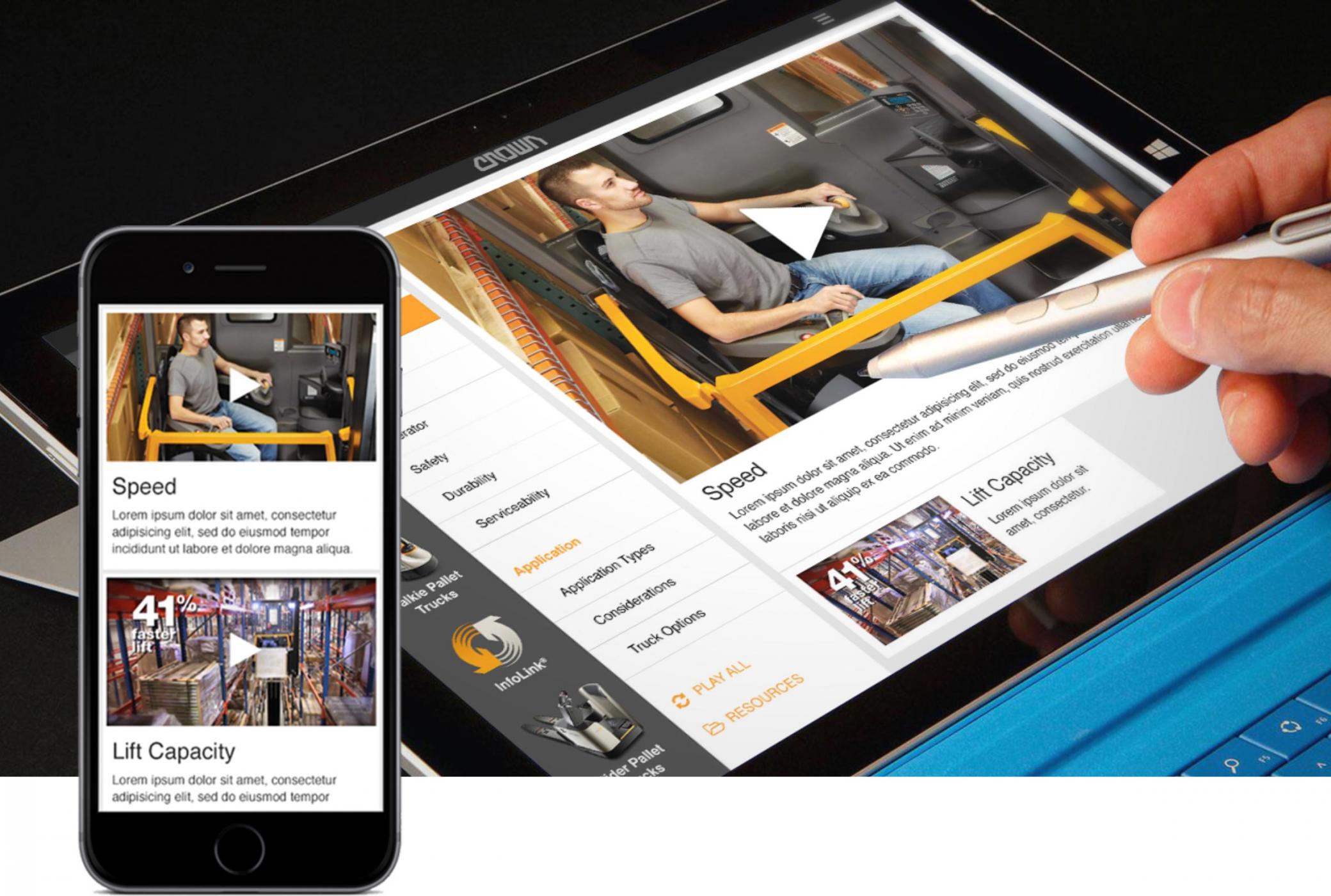 Well-planned video shoots
Every product required multiple days to shoot, so directors and crews created extensive shot lists.

Smart, on-screen graphics
Highlights and animations emphasized critical information and simplified complex ideas.